Since the most recent Galahad launched for 4 weeks, Albion Online has attracted over 212,815 Founders to play the game. It brings incredibly 2,804,864 hours played. Plus, Albion Online plan to release a new world map for Galahad Update today! This update includes improved PvE and an abundance of other new content.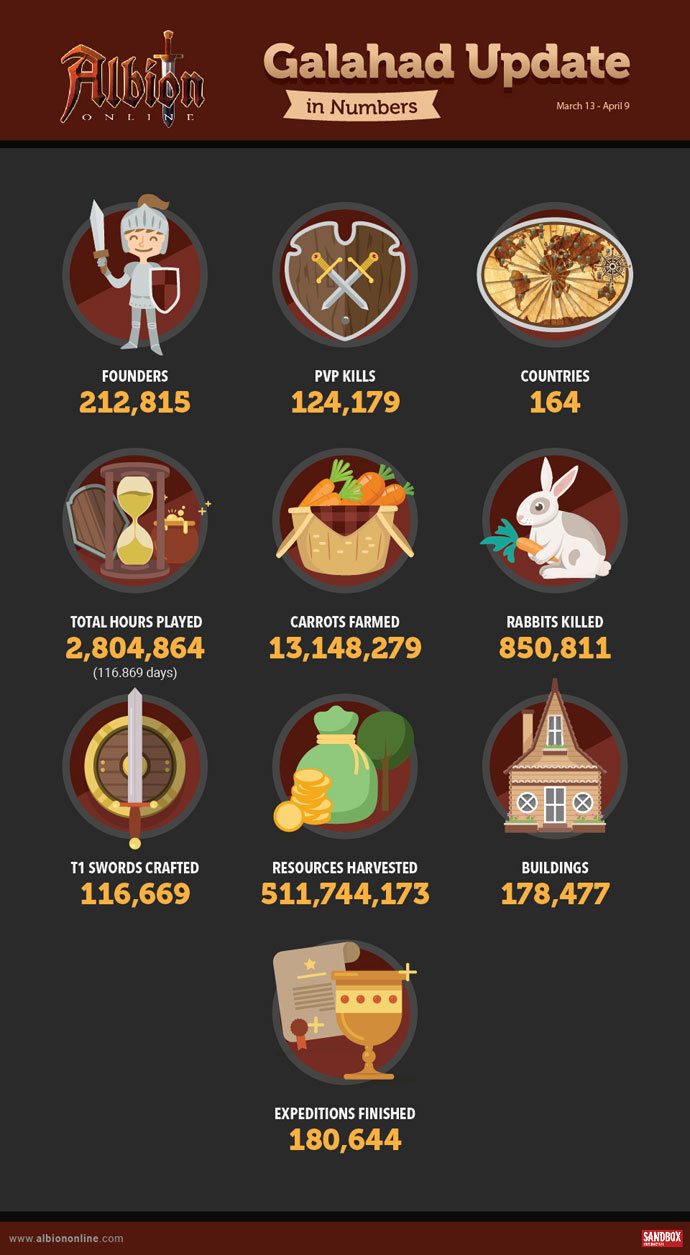 Check the datas below:
212,815 - Founders
124,179 - PVP Kills
164 - Countries
2,804,864 - Total Hours Played
13,148,279 - Carrots Farmed
850,811 - Rabbits Killed
116,669 - T1 Swords Crafted
511,744,173 - Resources Harvested
178,477 - Buildings
180,644 - Expeditions Finished
Have you been attracted by the new content in Albion Online? Be a Founders and begin your adventure in Galahad! For more information, do not hesitate to visit the dedicated website or www.upalbion.com where offers Albion Online gold that can help you fully enjoy the game.